United Airlines operates first-ever US flight from Berlin Brandenburg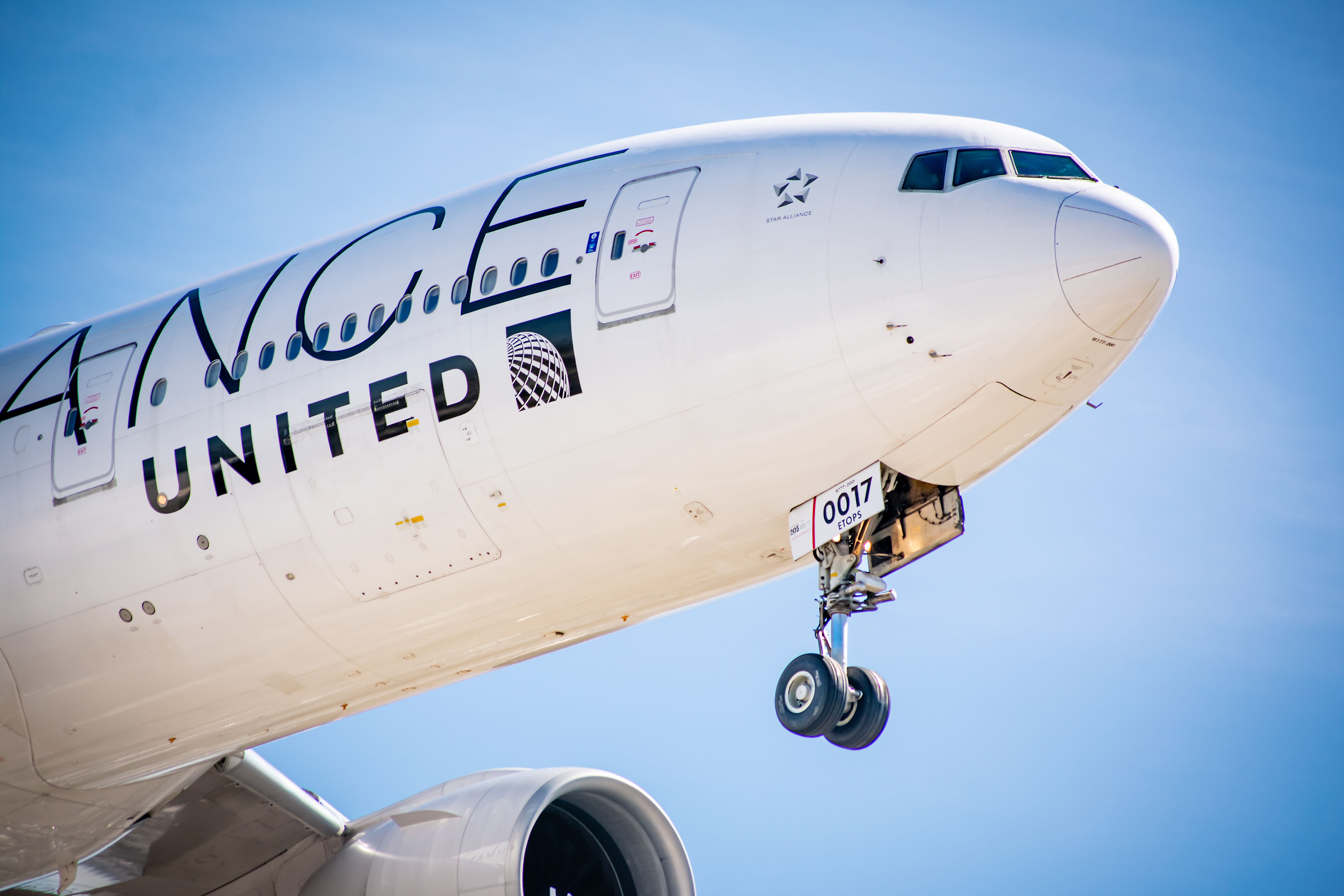 This morning at 10:21 a.m. (local time), United Airlines Flight 963 took off from Berlin Brandenburg Airport (BER) and headed for Newark Liberty International Airport (EWR). The flight is monumental as it is the first ever flight to the United States from Berlin Brandenburg Airport.
Berlin Brandenburg
Berlin's newest airport, Berlin Brandenburg Airport, opened amid the COVID-19 pandemic. The airport began operations on October 31, 2020. Construction of the airport turned into a nine-year delay due to faulty construction, design flaws, and allegations of corruption. Most Berliners never thought this day would come, as the new airport had taken 29 years to build and no new airport had been opened in the city since the Cold War.
Berlin's brand new airport features various works of art. Photo: Gunter Wicker | Flughafen Berlin Brandenburg GmbH
Plans were drawn up to open the new airport in 1991. Construction began in 2006 and was due to be completed in 2011, but was delayed for nine years. In total, the airport took 14 years to build. There were several issues regarding the construction of the terminal, including inadequate fire safety systems. These problems opened the door for many people to stop the project. Attempts to stop construction of the airport were unsuccessful and Lufthansa and easyJet were the first two airlines to operate flights at the new airport on October 31, 2020.
History in motion
As of this writing, UA963 is entering Canadian airspace. UA963 was scheduled to take off from BER at 09:50 (local time) but was delayed by 31 minutes at 10:21. Although the flight took off late, it is expected to arrive at EWR 27 minutes ahead of schedule.
The EWR – BER and BER – EWR routes will be served by United's Boeing 767-400ER. Photo: Anikka Bauer | Flughafen Berlin Brandenburg GmbH
Since BER opened on October 31, 2020, no flights have been operated to the United States due to the COVID-19 pandemic. The last time an airline flew from Berlin to the United States was on March 20, 2020. Until the pandemic, United operated its flights from Berlin to Tegel Airport in Berlin. Tegel Airport was closed on November 8, 2020 and is now used to accommodate Ukrainian refugees fleeing their country due to the crisis with Russia. Berlin has never been a central hub for flights to the United States due to German history. When Germany was divided, Lufthansa, West Germany's airline, was not allowed to fly to Berlin. For this reason, Frankfurt has become a central hub for American and intercontinental flights.
Hope for the future
Berlin Mayor Franziska Giffey, Aletta von Massenbach, CEO of Flughafen Berlin Brandenburg GmbH, and Thorsten Lettnin, Sales Director for Continental Europe, India and West Africa at United Airlines, were present at the airport for this monumental occasion.
"We are very pleased to finally be able to serve this important route again and that there are once again non-stop flights between the German capital region and the largest metropolis in the USA. After their arrival in New York/ Newark, our passengers can also easily transfer to other United Airlines flights and travel to approximately 50 other destinations in the United States, such as Florida, California, Hawaii or the Great Lakes." – Thorsten Lettnin, Director of Sales Continental Europe, India and West Africa at United Airlines
Airline, airport and city leaders welcomed the first-ever flight from the United States to the new BER airport. Photo: Anikka Bauer | Flughafen Berlin Brandenburg GmbH
Aletta von Massenbach added,
"The long-distance connection to New York/Newark is a milestone for the BER site. The non-stop connection to the East Coast of the United States contributes significantly to the promotion of cultural and tourist exchanges between the capital region and In addition, the strong economic relations between the two regions are strengthened and are therefore a clear signal for the attractiveness of BER's location.- Aletta von Massenbach, CEO of Flughafen Berlin Brandenburg GmbH
Berlin Mayor Franziska Giffey also made a few remarks,
"Berlin and the people of Berlin welcome the new direct air connection to New York. After two years of the corona pandemic, this milestone also represents the return to normalcy and German-American friendship. Both cities are attractive metropolises which mutually prosper exchange and are finally directly connected again. Economic relations will certainly also benefit, for example the establishment of the American company Tesla in our region. I hope that United has also opened the door to other airlines to connect BER directly to destinations around the world, making our capital's airport even more attractive and competitive." – The Mayor of Berlin, Franziska Giffey
UA962 was greeted with a traditional water cannon salute at BER airport. Photo: Ekaterina Zershchikova | Flughafen Berlin Brandenburg GmbH
United will fly with its Boeing 767-400ER aircraft, which has a capacity of 240 passengers in a three-class configuration. Initially, the route will see six weekly flights. But from May 5, United will serve the Berlin route daily. United has quickly established itself as the most important American player in the German aviation market, operating nonstop flights to Germany for more than 30 years. Over the summer, United is planning 119 weekly flights from Germany to the United States and another 42 flights to Switzerland. United will operate more flights than before the pandemic between the two countries.
What to expect with the reopening of Gatwick's South Terminal
Read more
About the Author