Powerball jackpot rises to $ 500 million for New Years draw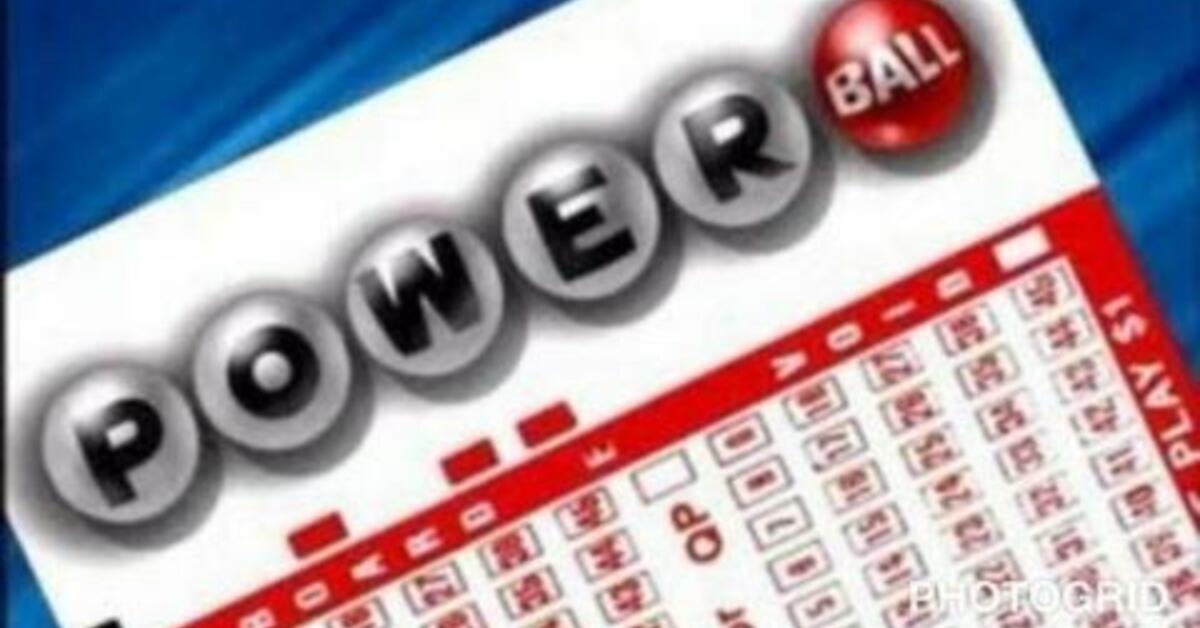 New Jersey
The Powerball jackpot continues to climb ahead of the New Years draw. According to New Jersey Lottery officials, the jackpot estimate has increased from $ 483 million to $ 500 million (cash value of $ 355.9 million) for the Saturday January 1 draw. It will be the first Powerball drawing on New Years Day in two years.
"For those New Jersey players who have their tickets to Saturday night's Powerball draw, this could be a good start to 2022," said New Jersey Lottery executive director James A. Carey, Jr.
"I would like to remind players to buy their Powerball tickets with a winning attitude and add Power Play to the ticket purchase. Power Play doubles the second prize of $ 1 million to $ 2 million and multiplies the lower seven prizes available in the game by the Power Play number drawn that night. The jackpot is not multiplied.
New Jersey Lottery officials say that playing the lottery is a form of entertainment and players are urged to keep in mind the importance of playing responsibly!
Officials say no tickets match the six numbers drawn in last Wednesday's draw – the last Powerball draw of 2021.
However, four New Jersey lottery tickets matched four of the five white balls and the Powerball drawn for the Wednesday, December 29, drawing earn the $ 50,000 third level award.
One of these tickets was purchased with Power Play, multiplying the price to $ 100,000.
These tickets were sold at the following locations:
Union County ($ 100,000): Krauszer's Food Store, 727 Central Ave., Westfield;
Bergen County ($ 50,000): 7-Eleven # 34523, 29 County Rd., Tenafly;
Burlington County ($ 50,000): Quick Chek # 140, 500 US Highway 130, Bordentown; and,
Camden County ($ 50,000): Acme # 2974, 400 Cuthbert Blvd., Westmont.
Officials say the winning numbers for the Wednesday, December 29 drawing were: 02, 06, 09, 33 and 39. The Red Power ball number has been 11. the The power play was 2X.
There were 74,619 other New Jersey players who took home around $ 384,174 in prizes ranging from $ 4 to $ 200. The Powerball jackpot reaches $ 483,000,000 for the Saturday January 1st draw.
Double play results
The Double Play draw is an additional draw for players who have opted for the Double Play feature on their tickets. The results of the Double Play draw on Wednesday, December 29 were as follows: 43, 51, 53, 63 and 68. The Red Power Ball Double Play Number has been 05.
Officials say the Powerball jackpot was last won in California on October 4, when a single ticket won a massive grand prize of $ 699.8 million.
This jackpot was ranked 5th in the history of Powerball and 7th in the history of American lotteries. Since then, there have been 37 draws in a row without a jackpot winner.
According to officials, it's been a big year for Powerball. On August 23, Powerball launched a new Monday drawing, which extended the weekly range of Powerball drawings to three evenings per week: Monday, Wednesday and Saturday.
A new add-on feature called Double Play® has also been launched in 13 US lottery jurisdictions.
Powerball tickets that include Double Play for an additional $ 1 per game are eligible to win prizes in both the Powerball drawing and a separate Double Play drawing. Instead of a continuous jackpot, Double Play is offering a cash prize of $ 10 million, officials said.
Powerball tickets cost $ 2 per coin. Tickets are sold in 45 states, the District of Columbia, Puerto Rico, and the U.S. Virgin Islands. More than half of all proceeds from the sale of a Powerball ticket remain in the jurisdiction where the ticket was sold.
Officials say the Powerball designs are broadcast live every Monday, Wednesday and Saturday at 10:59 p.m. ET from the Florida Lottery raffle studio in Tallahassee. The Powerball drawings are also streamed live online at Powerball.com.