Our most impactful stories this week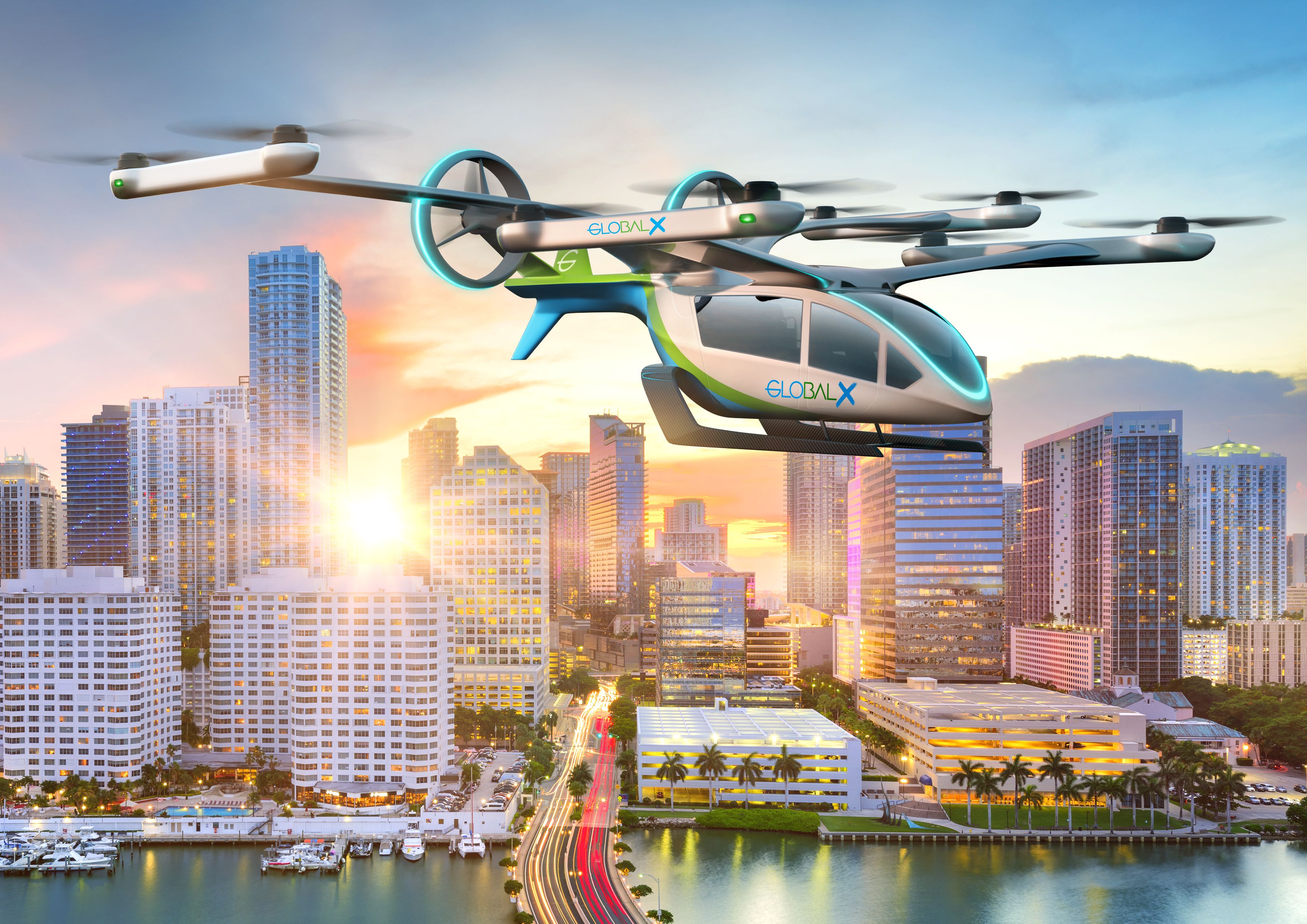 Hello, and welcome to the 52nd version of our Sunday Reading Roundup, where we look back at some of our most notable stories from the past seven days.
Global Crossing Airlines becomes the last to order 200 EVE eVTOL air taxis
Global Crossing Airlines has become the latest airline to tap into the growing zeitgeist of eVTOL air taxis by signing a letter of intent for 200 units with Embraer and Eve UAM. There is already a backlog of 1,785 orders for the design, which is expected to launch in 2026. You can read more about this exciting development here.
All-Business La Compagnie launches New York-Milan services
French boutique carrier La Compagnie will launch a new route next month, directly connecting Newark Liberty International (EWR) in New York to Milan Malpensa (MXP) in Italy. It already flies to Paris Orly (ORY) and Nice (NCE) from Newark, using all-business class Airbus A321neos. You can read more on the subject here.
The French airline's A321neos have 76 business class seats. Photo: The Company
The new Flybe will launch ticket sales next week
The UK is preparing for the return of former regional airline Flybe, which has been busy in recent weeks announcing its first bases. Additionally, the reformed carrier has now confirmed that it will launch ticket sales next week, March 22. It is at this point that its full portfolio of routes will also become available for free.
The returning airline is expected to announce its full route slate next week. Photo: Getty Images
Qatar Airways set to resume flights to London Gatwick
Qatar Airways has announced plans to return to London Gatwick over the summer. From June, the Doha-based office aworld member intends to serve the second airport of the British capital with a daily rotation operated by the Boeing 787-8 "Dreamliner". You can read more about the airline's return here.
The Middle Eastern carrier is ready to put Gatwick back on its network in a few months. Photo: Getty Images
Emirates is cutting its remaining New Zealand flights by 36% this year
Although New Zealand is now gradually reopening to the world, flights there still face cuts. For example, Emirates has postponed its non-stop returns to Christchurch and Auckland until November 3 and June 1 respectively. In total, it has eliminated 172,000 seats by November, a proportion of 36%.
Direct Emirates flights to New Zealand will now resume during the country's summer season. Photo: Vincenzo Pace | single flight
This time last year: KLM says goodbye to the Boeing 747
Away from the hustle and bustle of the news, this week also marked one year since KLM retired the last of its iconic Boeing 747s. The famous "jumbo jet" played a key role in the Dutch flag carrier's long-haul operations for several decades, but its time ended in March 2021. You can read more about it here.
If you would like us to send you the best stories of the week in a weekly email newsletter, you can sign up for the mailing list here. See you next week!
What was your favorite story this week? Let us know your thoughts in the comments!
Roman Abramovich's Gulfstream among 100 jets targeted by US
Read more
About the Author