Ocean County Library presents "Your Ghost Story" at Mayo Park Center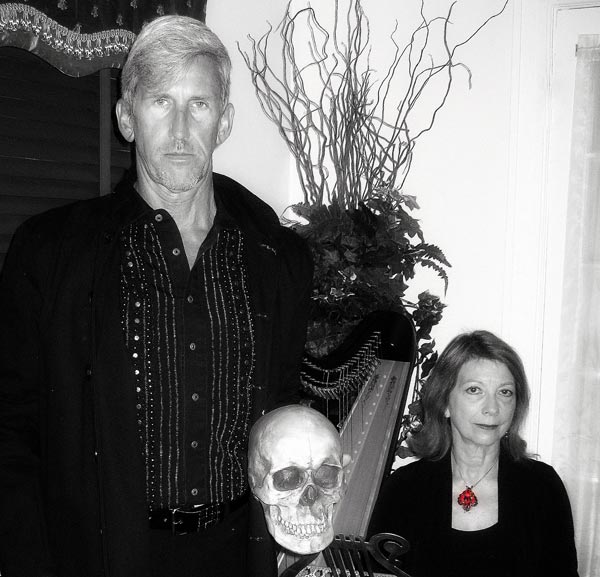 NEW | FEATURES | PREVIEWS | EVENTS
originally published: 09/30/2022
(BEACHWOOD, NJ) – Have a spooky, spooky season with two horror literature classics. The Beachwood Branch of the Ocean County Library presents "Your Ghost Story" by the Traveling Literary Theater on Monday, October 24 at 7:00 p.m. The event takes place at the Mayo Park Center in Beachwood.
Bill King and Sandra McLaughlin will deliver breathtaking performances of "The Monkey's Paw", by WW Jacobs, and "The Lottery", by Shirley Jackson.
"The Monkey's Paw" is a chilling tale of three wishes that are granted to the owner of the paw and the enormous price to pay for interfering with fate. "The Lottery" is about an annual rite in a fictional small town, in which a member of the community is chosen by chance, for an unlucky purpose.
Established in 2005, the Traveling Literary Theater consists of professional actors based in New Jersey, Pennsylvania, the Carolinas and Arizona, who perform dramatic readings and historical interpretations across the United States.
Subscribe to www.theoceancountylibrary.org/events is required for this free program. Light refreshments will be served courtesy of the Friends of the Beachwood branch. For more information, call (732) 244-4573. The Mayo Park Center is located at 501 Beacon Avenue, Beachwood.
Advertise with New Jersey Stage for $50-$100 per month, click here for more info
---
Advertise with New Jersey Stage for $50-$100 per month, click here for more info
---