New Jersey rolls include duplicate, centennial and unborn voters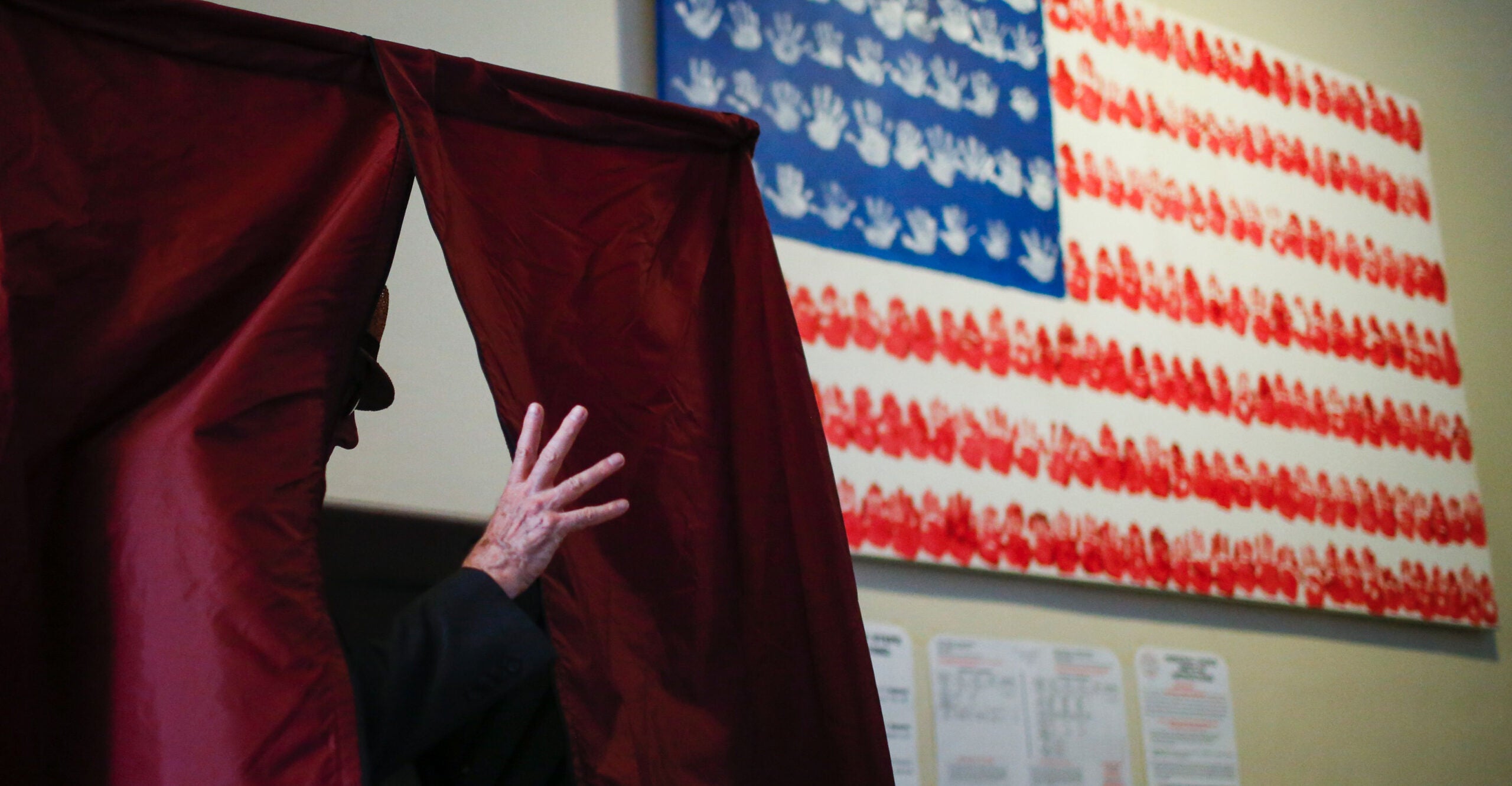 New Jersey resident Patrick DePaola first signed up in June 1927. Employed for 50 years as a printer for the New York Times, he died at the age of 105 more than a decade ago, in December 2010.
But DePaola, who lived in Bayonne, remains listed as an "active" voter and is one of 2,398 registered voters in New Jersey who appear to be 105 or older.
That's according to a new report from election watch group Public Interest Legal Foundation, which notes that the average life expectancy in New Jersey is just under 81.
But ages in the Garden State are getting even more unusual, the report says.
Another New Jersey voter is recorded as being born on November 17, 956 AD – or "0956-11-17".
Other registered voters appear unborn, with birthdates such as January 14, 2028 and September 30, 2029, according to the legal foundation's report.
These examples were among 33,572 registered voters with what the report classifies as "fictitious" or "fictitious" birthdates. The most common date of birth was January 1, 1800.
"To be clear, [Public Interest Legal Foundation] does not conclude or suggest that these are ineligible registrants, rather, PILF observes that these records simply do not demonstrate prima facie that they include an acceptable date of birth," the report states.
Last month, the legal foundation filed a federal lawsuit against the New Jersey State Department for access to copies of proceedings explaining how the state maintains its voter rolls.
Under the National Voter Registration Act of 1993, popularly known as the Motor Voter Act, states are required to regularly cleanse the registration lists of the names of deceased or relocated voters.
This regular cleaning is intended to maintain election security, as improperly maintained voter lists could create opportunities for fraud. which has been a problem for New Jersey in the recent election.
"New Jersey has some explaining to do about how it collects and maintains basic voter information," J. Christian Adams, president of the Public Interest Legal Foundation, said in a public statement. "As we have previously demonstrated, PILF will pursue available remedies to correct often long-neglected government records."
Spokeswoman for Acting New Jersey Secretary of State Tahesha Way Alicia D'Alesandro did not respond to phone and email inquiries from The Daily Signal on Tuesday.
The legal foundation's study also found that 8,239 New Jersey residents were registered two or more times under different variations of their names.
"New Jersey's voter registration system, like nearly every other system studied by PILF, may have to register a person multiple times with extremely similar biographical data entries at the same addresses," the report said, adding:
Two common first names stood out, indicating a potential recurring systematic error. Repeatedly, "Christopher" and "Jaqueline" were duplicated with keying errors evident statewide. Couples appeared as Christopher vs. Christoph and Jaqueline vs. Jacquelin. Although the cause may be unknown at this time, this issue should be investigated and resolved.
Do you have an opinion on this article ? To ring, please email [email protected] and we will consider publishing your amended remarks in our regular "We hear you" column. Don't forget to include the article's URL or title as well as your name and city and/or state.