Fly to Punta Cana from 11 different US cities for as low as $258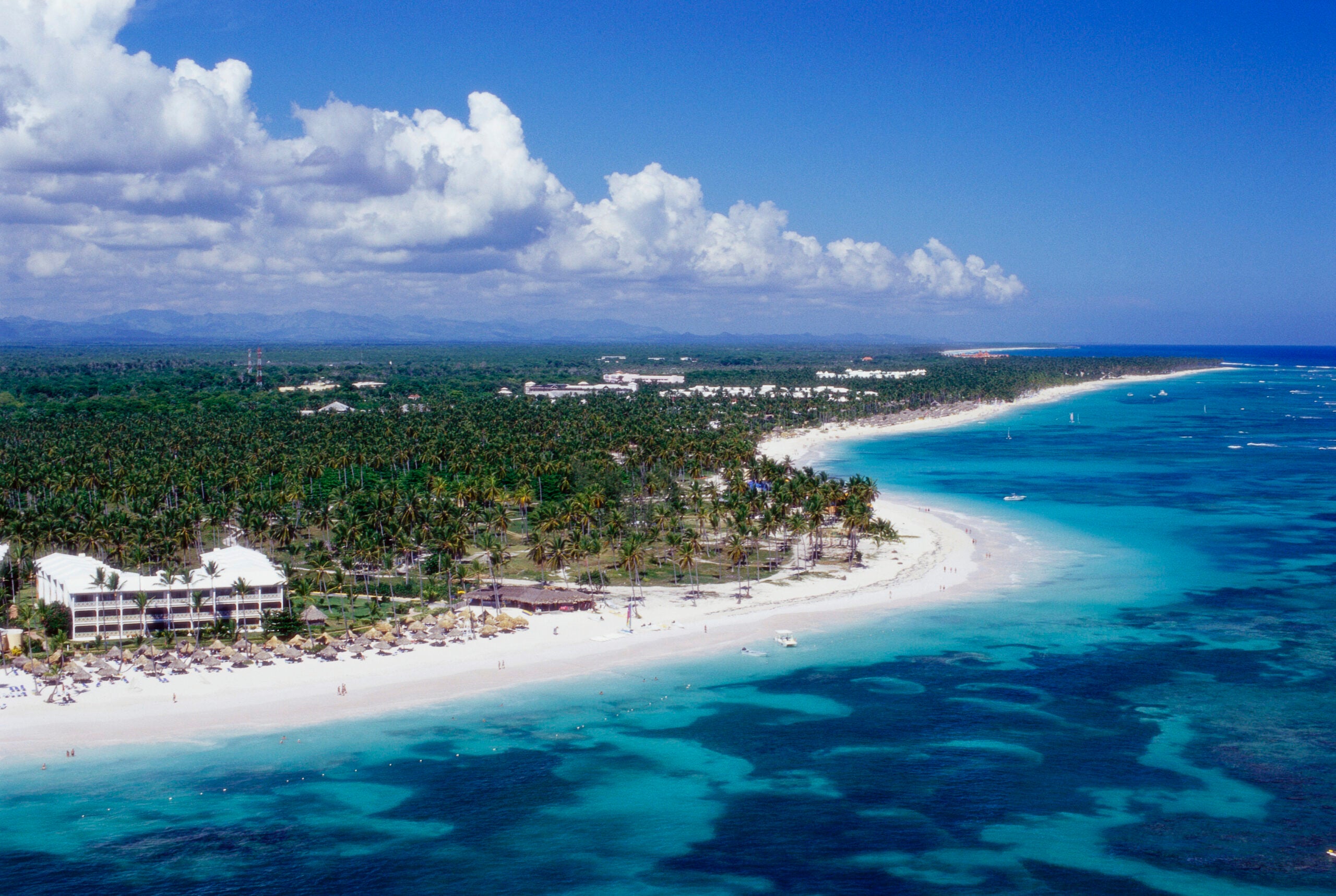 With clear blue waters and warm weather all year round, Punta Cana in the Dominican Republic is another one of those perfect island getaways. With this deal, you can spend your winter or early spring in Punta Cana for as little as $258.
The deal applies to flights taking place between January and March, with some availability on select routes from November through mid-December. Set aside time this winter to enjoy the water or swim with the dolphins – a trip to Punta Cana gives you time to relax.
Eleven cities in the United States have discounted routes to Punta Cana under this agreement. These low prices should only last for the next two to three days, so plan accordingly.
Subscribe to our daily newsletter
Basics of the offer
Airlines companies : Delta Air Lines, JetBlue, LATAM and American Airlines.
Routes: Los Angeles; Miami; Nashville; New York; Newark; Orlando; Fort Lauderdale; Buffalo, New York; Providence; Raleigh, North Carolina; and Richmond, Virginia, to Punta Cana.
How to book: Determine your best available dates through Google Flights, then book directly with the airline of your choice.
Travel dates: January to March 2023; some itineraries are available November through mid-December 2022, excluding Thanksgiving.
Book before: Within two to three days.
Thanks to Scott's Cheap Flights for reporting this deal. Sign up for the site's Premium Membership, which offers a 14-day free trial and costs $49 per year for discounts of up to 90%. Elite Membership offers premium offers in Economy Class, Business Class and First Class.
Examples of flights
With this offer, fares are reduced by up to 53% on select routes. Of the 11 US cities offering deals to Punta Cana, Newark, New York, Miami and Fort Lauderdale are the only cities that offer nonstop flights to Punta Cana International Airport (PUJ).
Here are some flights we have highlighted:
LATAM: From Miami International Airport (MIA), from $258.
JetBlue: From Fort Lauderdale-Hollywood International Airport (FLL), from $291.
Delta: From Nashville International Airport (BNA), from $313 (including one layover).
Delta: From Rhode Island TF Green International Airport (PVD), from $341 (includes one layover).
JetBlue and Delta: From Orlando International Airport (MCO), from $345.
JetBlue: From Newark Liberty International Airport (EWR), from $348.
JetBlue: From John F. Kennedy International Airport (JFK), from $348.
JetBlue: From Los Angeles International Airport (LAX), from $371 (including one layover).
We suggest using Google Flights to determine your ideal dates. Then, book your tickets directly on the website of the airline of your choice as this method tends to be more reliable in the event of cancellations, delays or rebookings.
When booking a Jan. 14 flight from Miami to Punta Cana, LATAM appears as the cheapest possible option at $258. The other options are the two American Airlines flights priced at $496, almost double the price of the LATAM flight. The flight from Miami to Punta Cana leaves MIA at 8:25 a.m. and the return flight on Jan. 21 departs Punta Cana at 5:30 p.m.
Due to the availability of third-party booking options, Google Flights may show different prices compared to airline websites. In this case, Google Flights shows the LATAM fare at $239, but if you try to book your tickets on the LATAM website, they cost $258. Google Flights recommends many third-party booking sites for this trip.
This agreement only applies to economy fares. LATAM's Economy "Light" fare allows passengers to bring one personal item and one carry-on item. However, the fare does not include checked baggage or ticket changes.
Once you have chosen your flights, the LATAM website prompts you to select a seat on both flights to and from Punta Cana. Seats range from $6 to $59, with the more expensive offering more legroom and a forward-plane position.
Your first checked bag costs an additional $30 and the second costs $100. For return flights, the first checked bag costs $35.40.
Maximize your purchase
When booking your flights, be sure to use a card that earns bonus points on airfare purchases like The Platinum Card® from American Express (5 points per dollar on airfare booked directly with the airline or through American Express Travel, up to $500,000 on such purchases per calendar year), Citi Prestige® Card (5 points per dollar on airfare plane), Citi Premier® Card, Reserve Chase Sapphire (3 points per dollar on the plane ticket), American Express® Gold Card (3 points per dollar on airfare when booked directly with the airline or through Amex Travel) or the Chase Sapphire Preferred Card (2 points per dollar on travel). Check out this article to learn more about maximizing airline ticket purchases.
The Citi Prestige Card information has been independently collected by The Points Guy. The card details on this page have not been reviewed or provided by the card issuer.
At the end of the line
Given low prices and the ability to spend time on the beach in the dead of winter, now is the best time to book a trip to Punta Cana. With basic economy fares, tickets to the city of the Dominican Republic are reduced by almost 50%.
Plus, you can fly from a handful of cities in the US, which provides great flexibility, especially if you live in the New York or Florida area.