Digital health, AI and polymers for children | New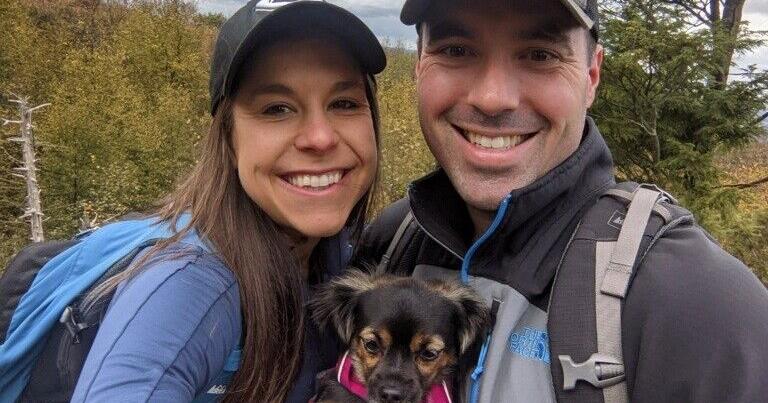 Stephen Ruhmel's trip to Telluride began in March at Newark Airport when he struck up a conversation with a stranger who was also heading to the South By Southwest (SXSW) festival in Austin, Texas. That stranger was Sarah Holbrooke, the executive director of the Pinhead Institute. Stephen was on his way to give a talk about his work with artificial intelligence (AI) and speech biomarkers for the detection of Alzheimer's disease at the festival. Holbrooke attended Stephen's chat and asked him to come to Telluride to do a talk through Pinhead.
Stephen agreed and on Monday (July 25) he will give a talk at the Wilkinson Public Library at 5:30 p.m. on AI and digital health. Stephen explained that his speech at Telluride would be larger than his speech in Austin.
"I will talk about digital health and how artificial intelligence and different kinds of technologies are now being used in healthcare, whether in clinical research or commercial practice," Stephen said.
Digital health includes things like Fitbit and Apple Watch, telehealth, telemedicine, mobile apps, and software. Stephen decided to broaden his talk to cover the breadth of digital health applications he works with and their uses and applications in the healthcare industry.
For example, Stephen referenced a study from the Scripps Research Institute in San Diego, Calif., which uses Fitbits and Apple watches to detect whether or not the wearer has COVID.
"It's pretty amazing they (the devices) can do this and figure out that heart rate variability and sleep patterns that are actually strongly indicative of COVID infection, maybe sooner than what would be otherwise detected from a home nasal swab test.So those are some of those things that are really impressive.You can use something that's already on your wrist to tell you a lot more about your health or, in this case, early diagnosis," Stephen said.
One of the biggest concerns and questions Stephen frequently receives from the public is the concern for privacy when people use AI for their health. He explained that this was a valid and legitimate concern. Ultimately, he says, it comes down to who has access to patient information and how they use it. Because digital health is a relatively new field, it is not properly regulated. Stephen advises people to be careful who they give access to their digital data.
Stephen's goal for Monday's talk is for people to understand what's going on in the world of digital health. It encourages people to participate and volunteer for research studies in the field. On Monday evening, he will provide a list of studies people can sign up for, such as studies focused on heart health and atrial fibrillation or "Afib."
"One of the challenges of confidentiality is making sure you can build that trust with participants," Stephen added.
Stephen's Monday lecture is intended for adults and a familiarity with science is neither required nor necessary. But, the next day, there will be something for the children. Stephen's wife, Megan Ruhmel, is also visiting Telluride. Megan is a Senior Research Technician at ExxonMobil and part of Pinhead's Punk Science series for kids.
"Sarah (Holbrooke) was very impressed with Stephen's talk at SXSW and connected me with him and his wife, Megan, who is also in STEM, to do a Scholars in the Schools or Punk Science presentation. Since Megan has more experience working with children, we asked her if she would run the Punk Science business, then we decided that Stephen's cutting edge clinical research would be ideal for an older audience, hence this upcoming conference," Elena Hausser, coordinator of the Scholars in the Schools (SITS) program, told Pinhead.
Megan's event is called "Playful Polymers" and will take place at the Transfer Warehouse on Tuesday at 5:15 p.m. On the program, children will learn about polymers through bouncing balls. Megan said she can't wait to see the kids bond.
"They've heard the term 'polymers' before, but what does it actually mean? And what does it look like?" said Megan. "Once they see real examples, and what's around them is polymer and how they can create something new, it's always so fascinating to watch."