Bielat Santore & Company sells Sterling Gardens, Matawan, New Jersey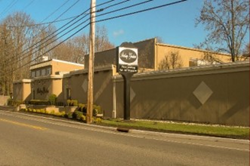 MATAWAN, NJ (PRWEB)
August 23, 2022
According to Richard R. Santore of Bielat Santore & Company, Allenhurst, New Jersey, the broker for the sale. The establishment had enjoyed a reputation as a banquet center for over 50 years. However, all good things come to an end.
The new owner has a bigger, bolder and bolder vision for what comes next for this unique property. With over 27 years of experience in the restaurant industry, Hector Alvarez seeks to create an "EXPERIENCE" called Hudson Square; a combination of elegant restaurants, innovative bars, imaginative outdoor spaces and intimate luxury banquets (up to 150 people). Something new and exciting is coming to Monmouth County…it's called Hudson Square.
THE EXPERIENCE known as Hudson Square is a food and beverage venue dedicated to providing amazing times and unforgettable moments for its customers. The approach to this concept is simple: American dishes combined with the flavors and influences of classic European and Mediterranean style cuisine. The fusion of culinary experiences from the global community, a carefully curated menu and locally grown seasonal ingredients results in a culinary encounter that guests will not forget. Quality, consistency, presentation and exceptional service will all be discovered during a visit to Hudson Square.
Choose your setting to enjoy the restaurant's selection of craft beers, premium wines and creative liquors. Relax at a table or booth, sit on a comfortable sofa in front of a massive stone fireplace, enjoy a game of putt-putt on the site's outdoor miniature golf course or belly up to the beautiful indoor bar or the attractive outdoor canopy bar. There's something for everyone in Hudson Square
With 14,000 +/- square feet of versatile space, Hudson Square is the perfect location for special events. Event planning and catering will be performed exclusively by Hudson Square Hospitality Group. Destined to be one of the most "instagramable" establishments in New Jersey, Hudson Square will not be just a restaurant, it will be a "happening" like no other.
After 3-4 months of renovations, Hudson Square Restaurant & Lounge will initially be open daily from 3:00 p.m. to 10:00 p.m. Monday through Thursday, 1:00 p.m. to 1:00 a.m. Friday through Saturday, and 1:00 p.m. to 10:00 p.m. Sunday.
About Bielat Santore & Company

Bielat Santore & Company is a well-established commercial real estate company. The Company's expertise is primarily in the restaurant and hospitality industry, specializing in the sale of restaurants and other real estate food and beverage businesses. Since 1978, Bielat Santore & Company executives Barry Bielat and Richard Santore have sold more restaurants and similar properties in New Jersey than any other real estate company. Additionally, the company secured over $500,000,000 in financing to facilitate these transactions. Visit the company's website, http://www.123bsc.com for the latest listing news, property searches, available land, market data, financing trends, RSS feeds, press releases and more.
Share the article on social networks or by e-mail: